Skip to main content
Google +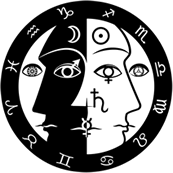 NCGR Conference 2017: The Many Faces of Astrology
February 16 - 19, 2017
Hyatt Regency on the Harbor, Baltimore, MD
National Council for Geocosmic Research, Inc., (NCGR), is a non-profit (501c) organization incorporated in Massachusetts in 1971 for the purpose of raising the standards of astrological education and research. Joining NCGR gives you a chance to learn more about the fascinating subject of astrology and to associate with people from all over the world who share your interest. Our members includes people who are curious about astrology, students, and professional astrologers, everyone is welcome!
Speakers have been chosen and the topic line-up is set! You can find all of the details regarding the conference schedule, individual speaker bios, and early registration on this website. The conference provides topics and speakers at all levels, and the social setting is both fun and educational.

The Whole Sky
Day 3: Saturday February 16th 11:15am
The Greeks centered astrology on the ecliptic and older cultures focused on the horizon. While the zodiac is great for using the planets in horoscopes, what about the rest of the heavens? This presentation focuses on things that are not exactly on the ecliptic, such as fixed stars, and shows how to integrate them into new chart forms. We will also look at the importance of the horizon beyond things like the Ascendant. These thoughts are derived from ideas underlying Symmetrical Astrology, and it is suitable for all astrologers from beginner to professional.

Astro*Carto*Graphy & the U.S. Presidency
Day 4: Sunday February 17th 11:15am
Location, Location, Location. Not just a mantra for real estate agents, but an important factor in examining charts. Using planet lines, paran lines and midpoint angularity, we will take a look at the astro*carto*graphy maps of contemporary U.S. presidents and how they relate to their personal and public lives.
And don't miss the dance Saturday night where Madalyn will be the DJ. Dance your faces off! All attendees are invited.
---
About Madalyn Hillis-Dineen, CA NCGR-PAA, Astrolabe's Director of Marketing: Madalyn began her study of astrology with the Uranian system over 30 years ago and has taught, lectured and practiced Symmetrical Astrology techniques ever since; she is also a certified Astro*Carto*Graphy interpreter and is a CA NCGR-PAA and an ISAR CAP. An active leader in the astrological community, Madalyn is the winner of the 1995 Regulus Award for Community Service and is the immediate past Chair of the Board of Directors of the National Council for Geocosmic Research. She was a co-coordinator of both UAC 2008 and 2012.
Astrolabe Mailing List
Join Our Mailing List and be the first to know about upcoming events and special offers. We don't sell or share our mailing list!